Blog
A Sexpert's Advice - Four Tips (as featured in the 2007 parenting issue of The Boston Globe Magazine)
Originally published by The Boston Globe Magazine in 2007, Text by Carey Goldberg - Click here for original article

"Look," Lexington sex therapist Aline Zoldbrod will tell a couple. "Angry women aren't horny." Or: "No tired woman in an established relationship with kids is going to pick sex over sleep." Blunt, she is. She is also concerned – about the rise of "sexless marriages" and the many mothers who confess to her that since having a baby they have felt dead below the waist.
Sex Night for Parents with Small Kids it Can Be Done
Originally found on bermansexualhealth.com
OK, folks; it's winter, cold and dark. No one has any money, and none of us knows for sure when things will get better. We need a picker-upper that will raise spirits without depleting our dwindling bank accounts. For a lucky group of people who are parents, that might be sex together, IF ONLY there were some way to get away from the kids.
Here is a solution to this problem. It's an exercise taken from my book SexTalk (p.96, Zoldbrod and Dockett, 2002). Trust me, if you previously liked sex, this strategy works.
Read more: Sex Night for Parents with Small Kids it Can Be Done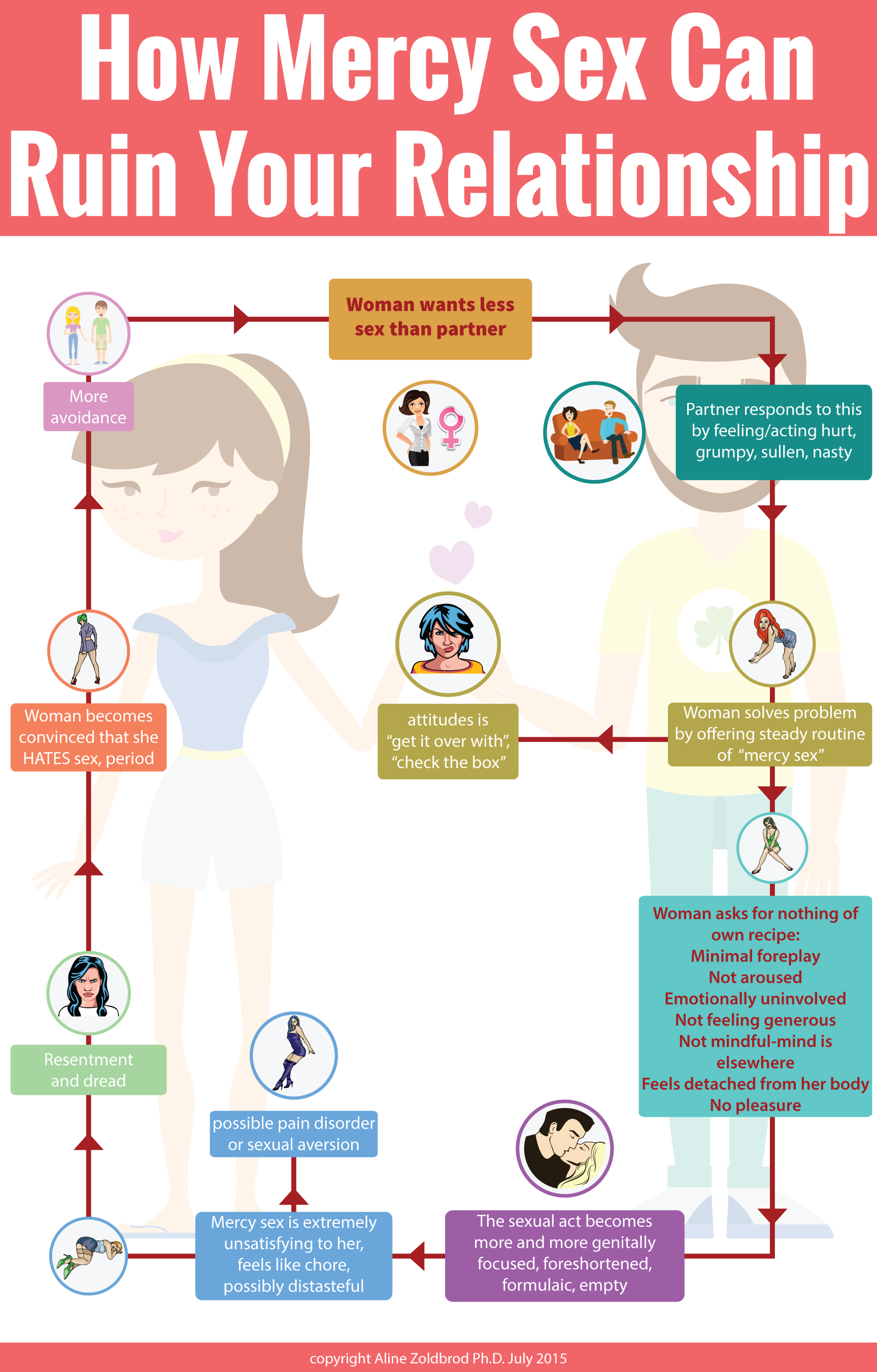 Women: Too Much "Mercy Sex" Will Ruin Your Sexual Relationship
I notice over and over again how other experts and researchers are encouraging women to "just do it" when it comes to sex and addressing desire discrepancies between partners. Now, I believe some mercy sex, and some quickies, are just fine. But I have to warn you not to go with their simplistic advice.
Read: Original YourTango article published in June of 2015.
You might need to learn or to relearn how to like sex, because you have to know what your recipe is -- and you have to insist on getting good parts of it met, to have good sex. (You can use my Body Map exercise to figure out what you like.)
Read more: Women: Too Much "Mercy Sex" Will Ruin Your Sexual Relationship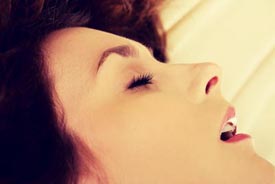 The Ongoing Quest for Sexual Pleasure for Women
Having reliable orgasms is a worthy goal for women. Sex can still be wonderful even without orgasms, but why not push to get more pleasure? Don't just opt out and have a steady diet of "mercy sex."
There is a new vibrator in town. This one might or might not do the trick for you, but keep experimenting. It keeps you young!
Click here to read about this amazing new vibrator developed by two women: an MIT Mechanical Engineering grad and a clinical psychologist!
Better Sex with Your Partner - What NOT to Say!
Would you like to have better sex with your partner? In this video I provide some quick advice what NOT to say, which will result in a better relationship, and yes, better sex!
---