Dr. Aline P. Zoldbrod, Psychologist and Sex Therapist in Boston, MA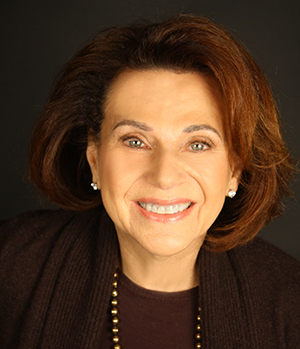 Do you need first-rate help for a sexual or emotional problem? I'm Dr. Aline Zoldbrod, nationally and internationally recognized psychologist and sex therapist. My therapeutic style is warm, and I am active, engaged, and full of strategies and solutions for you. I'm known for being thoughtful and having new and useful ideas. You can benefit from my experience, knowledge, and wisdom. I go way back, although I am young at heart.
I have been seeing patients for 30+ years. I am the author of three commercially published and well regarded books, and my ideas have been cited on sexuality, relationships, and trauma in the psychological, medical, sexological and lay literature — books and journals -- since at least 1993 (The Canadian Journal of Human Sexuality, 1993.) My clinical work, using hypnosis to treat sexual trauma, was described in a piece in AASECT's Contemporary Sexuality newsletter in January 1, 1992. I teach nationally and internationally. I continue to be cited on sexuality and relationships in books, professional journals, and training materials, internationally, to this day.
It's hard to get a feel for whether a therapist is a good fit for you by reading words on a page. I encourage you to set up one meeting with me. In that session, you'll immediately see what I have to offer you, and whether you feel comfortable sharing your innermost thoughts and feelings with me.

Is your relationship much less than you hoped it would be, or much less than it used to be? Is your relationship so distant or full of conflict that it makes your life worse, not better?
Depressed? Anxious? Conflicted?
Do you feel sexually abnormal or broken? Are you afraid of being in love or emotionally attached? Do you feel numb sexually and uncomfortable when you are naked? Are you sexually compulsive or addicted? Have you never experienced sexual desire –or lost the desire you once had? Having trouble becoming or staying aroused?
Whatever your problem, it's likely I've seen it before. I've worked with it before. I would be honored to work with you. I am a highly trained, directive, effective, warm and compassionate psychotherapist.
SexSmart.com offers you resources that can help you:

• Learn how your childhood shaped your sexual life
• Maximize the joy and pleasure that comes with being comfortable as a sexual person
• Stay emotionally and sexually intimate with a loved partner
• Find books to read and other resources to explore