Great Speaking Reviews!
Boston Sex Therapist Dr. Aline Zoldbrod's presentations have garnered great reviews and ratings. Read some selections below:
---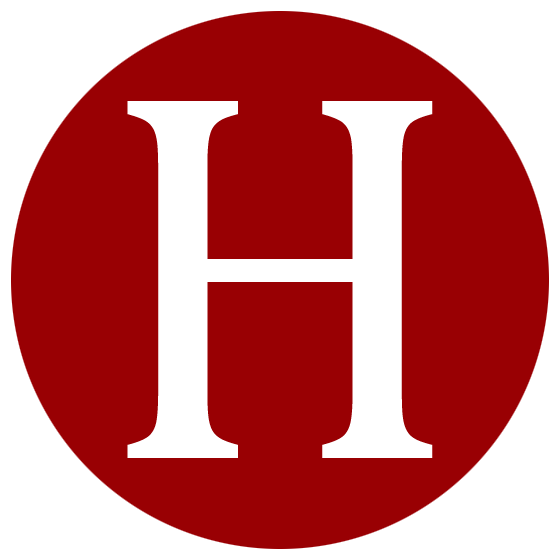 Harvard Couples Conference
Here are the reviews from Dr. Zoldbrod's talk, "Common Blocks to Sexual Intimacy: Reestablishing the Connection."
"Engaging, informative speaker with a great sense of humor"
"I would love to hear more on this topic"
"She was fabulous!!"
Click to Read All Reviews from Harvard Couple's Conference
---
Expanding Competency in Sexuality: Recognizing Developmental Sexual Trauma
Here are the reviews from Dr. Zoldbrod's talk, sent to her by NASW's Adam Linn:
Rating scale:
1= Poor, 2= Below Average, 3= Average, 4= Above Average, 5= High
This presentation expanded my knowledge and understanding of the topic:
Presenter(s) was knowledgeable, prepared and should present again:
Comments:
Excellent presenter - wish was longer
Great presenter - warm/clear - excited about her topic
Great presentation (2)
She did a beautiful job
Would be beneficial to explain the implication of sexual abuse on people - during the aging process and self worth
Excellent (3)
Clearly a titan in her field
Gret way of explaining - very knowledgeble
Lively, energetic, and very informative
Very interesting topic and would love to further explore therapeutic framework and strategies for the intersection of sexuality and trauma
It was grat to hear sexual trauma from a lense of a certified sexual therapist
Body maps and case studies were awesome
Great information
The explanation of body maps and case studies was very interesting and informative
Fantastic presentation on developmental sexual trauma. So helpful; bring her back!
" You Don't Have a Sexpiration Date"
Sponsored by AARP. Boston, June 3, 2017
Audience: lay people from Boston, MA. I asked them to give me two or three words that described their reactions, along with a grade from 1-10.
E.D. Male, age 66: "Wonderful and illuminating" 10+
T.S. Female, age 60: "Hopeful, surprised, happy" 10
P B. Female, age 66: "A lot of good information" 10
R.A. Female, age 62: "Opened my eyes" 10
G.S. Male, age 60: "Very informative, very important information" 8
M.W. Female, age 51: "Amazing, fun, educational" 10
M. Female, age 61: "Excellent" 10
O.O. Female, age 34: "Love!" 10
L.M. Female, age 58: "Real talk" 8
J.C. Male, age 57: "Open & understanding" 9
Trauma and Sexual Problems
Invited talk, Society for Sex Therapy and Research, Montreal, Canada, April 20, 2017
Audience was high level sexual health professionals who value research. Tough graders! Overall grade: Very good=48.28%, Excellent 34.48%, Good =13.79%
Exploring the Role of Overt and Developmental Trauma in Women's Desire, Arousal and Willingness for Sex
Sponsored by New England Society for the Treatment of Trauma and Dissociation, December 5, 2015.
Audience: Mental health professionals who are trauma-informed. Three hour lecture and afternoon intensive. Grades and remarks are from the three hour lecture. Grades on a 1-5 point scale.
Score for "I would recommend this program to others": 4.80
Great speaker on an important and timely topic
Excellent. Perhaps consider repeating and expanding to a full day
An excellent presentation. Speaker is engaging and insightful
Extremely valuable presentation. In fact, it has been one of the most informative and useful I've attended in many years of NESTTD offerings (x2)
I found this workshop to be excellent. The speaker was able to make a delicate, complicated subject accessible and readily useful with clients. I now feel more confident in being able to be more helpful to my clients in this area.
Very inspiring presentation on a practical subject
Overall, I found this to be informing. I enjoyed this lively speaker.
Fabulous!
Excellent!
Really well prepared presentation and full of useful information
Great content
Outstanding!!
Helping Women Feel Pleasure: What Therapists Need to Know About Healthy Female Sexuality
Sponsored by Massachusetts School of Professional Psychology (Now William James) Boston, 6/17/06
Audience: Generalist psychologists, social workers, other mental health professionals. Grades on a 1-5 point scale:
Instructor presented material in a clear fashion 4.46
Responded to questions & needs of audience 4.58
Instructor maintained your interest 4.48
"What was the most important or useful thing you learned from this program?"
"Content very good"
"Tying in psychological history with sexual dysfunction"
"Milestones and applications in sexual development"
"Creative blending of theoretical perspectives"
"Some good exercises: BodyMaps, Onion"
"Role modeling of instructor"
" Breaking down therapists' stereotypes"
Interested in getting Dr. Zoldbrod to speak at your next seminar or workshop? Call her at 781-863-1877 today!