Dr. Z as Speaker

Do you need a speaker for your next meeting?
Boston Sex Therapist Dr. Aline Zoldbrod has been speaking on a variety of topics since 1987, to lay and professional audiences. She has had international and national experience as the invited keynote speaker, beginning with Keynoting the 1993 National Meeting of the Australian Fertility Society in Sydney, Australia.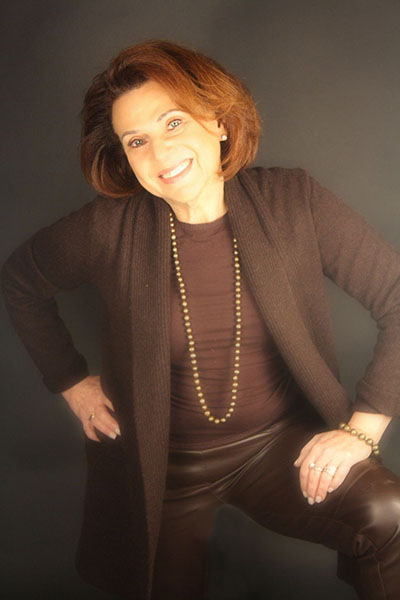 Dr. Z spoke on "Common Blocks to Sexual Intimacy: Reestablishing the Connection" at the Harvard Couples Conference on November 1, 2019. The reviews were fantastic.
She just returned from two days of teaching for Sex Therapy New Zealand on March 10 and 11, 2020 in Auckland, New Zealand. Her talks were very warmly received.
Her two speeches to the Maine Association of Psychiatric Physicians (MAPP), previously scheduled for April 2020 have been (hopefully) moved to October 8 and 9, 2020. The speeches are entitled "Maintaining a Healthy & Happy Sexual Relationship in Long-Term Monogamy" and "Sex after Trauma: Working with Survivors and their Partners".
Lastly, looking far ahead, she will be featured as one of the seven Master Couple Therapists in Therapy Training Boston's Monthly Masters Series in Couple Therapy: Seven More Approaches to Interviewing in May 5, 2021, talking about "Recognizing and Working with Couples with Developmental Sexual Trauma." Learn more about the series at https://www.therapytrainingboston.com/monthly-masters-series.html
Some of the other professional organizations she has spoken to include Harvard Medical School/Cambridge City Hospital Conference Series, The Society for Sex Therapy and Research, New England Society for the Treatment of Trauma and Dissociation, Infertility Association of Canada (Keynote), RESOLVE of Illinois (Keynote), Boston Hospital's Prostate Cancer Support Group, University of Massachusetts Department of Psychiatry Grand Rounds, Beth Israel Deaconess Hospital Core Curriculum in Adult Primary Care, Massachusetts Psychological Association, RESOLVE of Northern California (Keynote and other talks), The Society for the Advancement of Sexual Health Annual Meeting (x3), Nurse Practitioners for Continuing Medical Education National Conference on Women's Health, American Psychological Association National Meeting, and the American Association of Sex Educators, Counselors and Therapists Annual Meeting (countless times...)
In her speeches to the public, she is perhaps best known for her "aliveness" and her message of the surprising power of using basic human warmth, touch, empathy, optimism and humor in solving difficult problems, surviving and thriving. She brings all of her professional wisdom to her speeches, as well as her personal experience of infertility, pregnancy, motherhood, work/life balance, marriage, illness, and caretaking.
Topics for the public include (but not limited to):
You Don't Have a Sexpiration Date: Great Sex at Midlife and Beyond
New Techniques for Strengthening Your Marriage
Sexual Secrets of Men and Women
How to Outsmart the Sexless Marriage
How to Affair-Proof Your Marriage
Finding the Sex You Lost
The Four T's of Good Sex
Whatever Happened to Play?: How to Enrich Your Life and Your Relationship
Topics for Men:
Men, Women and Sexuality
Living and Loving with Prostate Cancer
Secrets of Male Sexuality
Topics for Women:
Restart your sex drive
Mothers and Daughters: How to Raise a Sexually Responsible and Responsive Young Woman
Topics for Parents:
Understanding the Milestones of Sexual Development – What Your Childhood Experiences Can Teach Your That Will Help Your Kids
How to Raise Sexually Heathy Children: Tips for Parents of Young Kids
How to Raise Sex Smart Teenagers
Teenagers and Porn: How to Talk to Your Kids About What's Out There on the Internet
How to Survive Grief Over Your Empty Nest
Recovery topics:
Sexual Addiction: Coming Face to Face with Your Past
Wives of Sexual Addicts: A Workshop for Sharing and Healing
Family of Origin Intensive
For ACOAs only: Reinventing Your Sexuality
If you don't see the topic that you would like listed here, contact Dr. Zoldbrod at 781-863-1877 and ask for it!